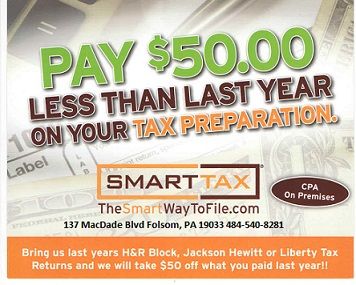 All Weekend
The Lego Movie Check out our review HERE – Perfect way to spend some family time indoors and out of the cold!!
CIRCUS –¬†Ringling Bros and¬†Barnum &¬†Bailey¬†presents LEGENDS!
Thurs Feb 13th – Sun Feb 16th
at Wells Fargo Center Philadelphia
Details, tickets & times HERE
Longwood Gardens
Details HERE
Linvilla Orchards
Details HERE
Indoor Mini Golf at Linvilla
Details HERE
Delaware Children's Museum
Details HERE
Blue Cross River Rink
Details, prices and times HERE
Friday, February 14, 2014
Order your heart shaped pizzas from Emilio's Pizza 1920 MacDade Blvd, Folsom, PA 19033 (610) 586-2212 – Our FAVORITE local pizza!
Big Steps Storytime
10:30 AM – 11 AM
at Radnor Library
Stories, rhymes, music and activities to enhance literacy skills for ages 2 1/2 to 3 1/2
Details HERE
Infant Storytime
10:30 AM – 11:00 AM
at Rachel Kohl Community Library
Infant Storytime is open to babies ages birth – 24 mos. and their caregivers! No registration is required
Details HERE
Toddler Time
11 AM (20 Р25 min long)
at Springfield Library
for children 2 to 3 1/2 years old and their caregivers
No registration required
Details HERE
Valentine's Day Craft Drop-In
11 AM – 3 PM
at Upper Darby/Sellers Library
No registration
Details HERE
The Princess Bride – Rated PG
12:00 PM
at Lansdowne Library
Bring a lunch!
Details HERE
Friday Craft
1 PM – 1:30 PM
at Ridley Township Library
ages 3-5
No registration required
Details HERE
Heart Art & Valentine Fun
at Newtown Public Library
For ALL ages & NO registration required.
Details HERE
Saturday, February 15, 2014
Philadelphia Auto Show
9 AM – 10 PM
at The Pennsylvania Convention Center
Details, tickets and pricing HERE
Celebrate Valentine's Weekend at the Philadelphia Zoo
10 AM – 4 PM
Details, events, tickets, pricing and info HERE
Michael's Craft Store Kids Club – Heart Painting
10 AM – 12 PM
Ages 3 and Up
$2 per child
Details HERE
NJ Snake Man
11 AM
at Newtown Public Library
For all ages & NO registration required.
Details HERE
Rumplestiltskin
at Media Theater
11 AM
Details, tickets & pricing HERE
Aston Saturday Chair Yoga
11 AM – 12 PM
For adults of all shapes, sizes, ages and genders.
Details & registration HERE
Winter Fest Adventure
1 PM – 2 pm
at Radnor Memorial Library
Come meet Losty the Snowman and join Classroom Adventure Stories for a Winter Fest Adventure, an interactive storytelling show for children age 3 and up.
Details HERE
Comics and Magna Workshop
1 PM – 2:30 PM
at Upper Darby Primos Library
All ages and levels
Details HERE
Sunday, February 16, 2014
Philadelphia Auto Show
9 AM – 8 PM
at The Pennsylvania Convention Center
Details, tickets and pricing HERE
Celebrate Valentine's Weekend at the Philadelphia Zoo
10 AM – 4 PM
Details, events, tickets, pricing and info HERE
Rumplestiltskin
at Media Theater
12 PM
Details, tickets & pricing HERE
LEGO Club
1:30 PM – 3:30 PM
at Marple Public Library
For ages 7-11
$5 fee per child
Registration required
Details HERE
Animal Friends of Lansdowne presents Author Judy Schnacher
1:30 PM – 3:30 PM
featuring Author Judy Schnacher and her SkippyJon Jones Books
Details HERE
Looking for some Delaware County Area Indoor Fun? Check out our awesome comprehensive list

HERE