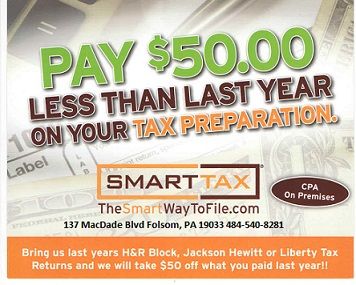 All Weekend
The Lego Movie Check out our review HERE – Perfect way to spend some family time indoors and out of the cold!
Visit the Easter Bunny
in Center Court at Springfield Mall
Friday, March 28th thru Saturday, April 19th
Monday – Saturday 10 am to 9 pm and Sundays 11 am to 6 pm
Details HERE
Photos with the Easter Bunny
at Granite Run Mall
Monday-Saturday from 10:00am-8:30pm with two breaks from 1:00pm-1:30pm and from 4:30pm-5:00pm
Sundays from 11:00am-5:00pm with a break from 2:30pm-3:00pm
Details HERE
Media Theater – Magic Tree House: Dinosaurs Before Dark
Friday, Saturday & Sunday
Tickets available various dates from March 7th through May 25th
Details, tickets, prices and times HERE
Adventure Aquarium
featuring Frogs Natures Messenger Exhibit
Details, tickets and pricing info HERE
Longwood Gardens
Details HERE
Linvilla Orchards
Details HERE
Delaware Children's Museum
Details HERE
Friday, April 4, 2014
Pinkalicious the Musical
at Walnut Street Theater
10:30 AM
Details, tickets and pricing HERE

Friday Craft
at Ridley Township Library
1 PM – 1:30 PM
ages 3-5 , no registration required
Details HERE
Stories with Miss Marie
1 PM
at Media UP Library
For ages 2 – 6
Details HERE
Afternoon Movie Matinee: Frozen
4 PM
at Lansdowne Library
Details HERE
Interboro Theater Presents "Footloose"!
Friday at 7:00pm
Saturday at 2:00pm & 7:00pm
Tickets are $8.00 ($5.00 for kids 5 and under)
Details HERE
First Friday Flick : Gravity PG-13
7 PM – 9 PM
at Haverford Township Free Library
Popcorn will be served
Details HERE
Saturday, April 5, 2014
Bank of America and Merill Lynch Card Holders – FREE Museum Admission
Saturday and Sunday
Get free admission to over 100 participating  Museums, Zoos, Science Centers, and Botanical Gardens across the US!
Head HERE for all of the details and to find a participating museum near you!
YMCA Healthy Kids Day & Ridley Health Awareness Day
9am-12pm, After Ridley Run
at Ridley High School
Fitness Challenge, Healthy Snacks, Interactive Health Exhibits,  Free Health Screenings
Arts & Crafts, Face Painting,  Safety Stations,  Moon Bounce,  Swim Sessions,  Social Service Support
Details HERE

Home Depot Kids Workshop – Build a Birdbath/Birdfeeder
9 AM – 12 PM
For kids ages 5-12
FREE
Registration and details HERE
FREE Breakfast with the Easter Bunny at Granite Run Mall
Registration is at Guest Services from 9:30am-9:45am
Breakfast is from 10:00am-10:30am
Details HERE
Town Talk Flea Market
at Granite Run Mall Rt 1 Lot
Hundreds of vendors will offer household good, crafts, books, and lots more at bargain prices!
Details HERE
Michael's Craft Store Kids Club – Whimsical Works of Art
10 AM – 11:30 AM
Ages 3 & up
$2 per child
Create an original work of art on canvas
Details HERE
The Big Seed Exchange at Lansdowne Library
10 AM – 1 PM
Swap seeds and pick up free seeds – bring your own envelopes
Details HERE
Mr Scott the Music Man
10:30 AM – 11:00 Am
at Granite Run Mall
FREE and best suited for kids ages of 2-8, but older and younger are welcome to attend.
Details HERE
Easter Egg Hunt, Bunny Photos + Brunch
11 AM – 2 PM
along East Passyunk Avenue in Philadelphia
Details HERE
Pinkalicious the Musical
at Walnut Street Theater
11 AM
Details, tickets and pricing
HERE
Charlotte's Web at Hedgegrow Theater
11 AM
Details, Tickets and pricing HERE
Master Gardener Joe Daniels
at the Tinicum Memorial Library
Learn about garden clean up, soil prep, plant selection and more
No reservations required
Details HERE
Bunny Hop Bingo
6:30 PM – 10 PM
at Upper Darby Sellers Library
Doors open at 6:30 pm; play starts at 7:00
Tickets are $20 with reservation; $25 at the door
Food, drink, silent auction, and more
All proceeds benefit the Upper Darby Libraries
Details and ticket info HERE 
Interboro Theater Presents "Footloose"!
Saturday at 2:00pm & 7:00pm
Tickets are $8.00 ($5.00 for kids 5 and under)
Details HERE
Sunday, April 6, 2014
Pinkalicious the Musical
at Walnut Street Theater
11 AM
Details, tickets and pricing HERE
Lego Club
1PM – 3 PM
at Middletown Free Library
All ages
Looking for some Delaware County Area Indoor Fun? Check out our awesome comprehensive list

HERE