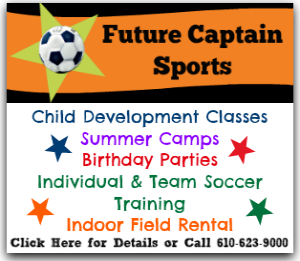 All Weekend
Disney's Cinderella Kids
at Media Theater
Friday, Saturday and Sunday – tickets available for shows through August 17th
Details, tickets, pricing and times HERE
The Wizard of Oz
Tuesday, June 3 – Sunday, June 8
at the Academy of Music, Philadelphia
Details, tickets, pricing and times HERE
Arden Theater – Dr. Seuss's The Cat in the Hat
Through June 29th
Details, tickets, prices and showtimes HERE
Adventure Aquarium
Details, tickets and pricing info HERE
Longwood Gardens
Details HERE
Linvilla Orchards
Details HERE
Academy of Natural Sciences
Birds of Paradise May 3rd – Sept 1st
Details HERE
Sesame Place
Details HERE
Delaware Children's Museum
Details HERE
Brandywine Zoo
Details HERE
Arts & Crafts Show
June 5th – 8th
10 AM – 6 PM
at Christiana Mall JC Penney Court
Handcrafted items including name banners, Victorian lace items, wire wrapped jewelry, old tyme tin signs, little girls tutus, headbands, handcrafted framed plaques, the art of bonsai, olivewood items from Holy Iands, personalized names on art background, teddy bears and much more
Details HERE
Friday, June 6, 2014
Drive In Movie Day – Looney Toons Cartoons
10:30 AM – 12 PM
at Middletown Library
Kids can bring a cardboard box to turn into a car using the library's supplies and Mr. Jason will pop some fresh popcorn and play Looney Toons Cartoons!
Registration required – Details HERE
Stories with Miss Marie
1 PM – 2PM
at Media-UP Library
Ages 2-6
Details HERE
First Friday – Let's Go Camping Family Kids Yoga Night with Allison DeSalvo
at Creative Living Room, Swarthmore
6 PM – 7 PM
ages 3 and up
FREE
Details HERE
First Friday Flick – Saving Mr Banks – PG 13
7 PM – 9 PM
at Haverford Township Free Library
Popcorn will be served
Details HERE
Saturday, June 7, 2014
Bank of America and Merill Lynch Card Holders – FREE Museum Admission
Saturday and Sunday
Get free admission to over 100 participating  Museums, Zoos, Science Centers, and Botanical Gardens across the US!
Head HERE for all of the details and to find a participating museum near you!
Upper Darby Libraries' Applebees Flapjack Fundraiser
at Applebees, 1305 West Chester Pike, Havertown in the Manoa Shopping Center
8 AM – 10 AM
$7.50 per person
Details HERE
Leedom Estates Community Yard Sale, Ridley Park PA
8 AM – 2 PM
Details HERE
Linvilla Orchards Strawberry Festival
Pick Your Own Strawberries beginning at 8 AM, Festivites and fun starting at 10:30 AM
Enjoy Makin' Music, Storytime, Art Activity, Costumed Characters, Contests, games and more!
Details HERE
National Trails Day at Tyler Arboretum
8 AM – 3 PM
Details, tickets and pricing HERE
Home Depot Kids Workshop – Build A Riding Lawn Mower
9 AM – 12 PM
For kids ages 5-12
FREE
Registration and details HERE
Lansdowne Farmers Market
9 AM – 1 PM
30 N Lansdowne Ave
Every Saturday starting Memorial Day Weekend through Nov 1st
Details HERE
Girl Scout Car Wash
9 AM – 1 PM
at Morton-Rutledge Fire Company, 30 Alfa Terrace, Morton PA
Details HERE
Swarthmore Farmers Market
10 AM – 3 PM
Every Satrurday from mid May to Late November
Details HERE
Summer Reading Club (SRC) Kickoff Celebration
at J. Lewis Crozer Library (Chester)
10 AM – 12:30 PM
Fun science themed activities, book giveaways, free library card signups for the entire family, water ice and pretzels.
Details HERE
Fix Up Your Bike Day
10 AM – 1 PM
at Lansdowne Library
Minor Tune Ups, Flats and minor repairs only
First come, first served
Details HERE
Swarthmore Children's Music Festival & Kid's Sidewalk Sale
10 AM – 3 PM
at Swarthmore Town Center
Outdoor Free concerts at Borough Hall parking lot
The Cat's Pajamas will be performing indoors at Swarthmore United Methodist Church 129 Park Ave, Swarthmore.  Tickets $10adults $5 children in advance or $15 adult and $5 Children at the door
More Details about the day's festivities and reservation info for Cat's Pajamas concert HERE
Mr Scott the Music Man
10:30 AM – 11:45 Am
at Granite Run Mall
FREE and best suited for kids ages of 2-8, but older and younger are welcome to attend.
Details HERE
What Do I Do with All the Paper?
11 AM – 12 PM
at Norwood Library
"Professional Organizer, Sara Long, will present organizing tips to manage your paperwork, which includes why we have so much paper, how to clear it out, and how to establish a system to keep the accumulation down.One lucky participant will win a free hour of organizing as a door prize"
Registration required – Details HERE
Tuckerton Seaport Privateers & Pirates Festival
Tuckerton, NJ
11 AM – 5 PM
Treasure scavenger hunt, costume contest, pirate craft activities, Music, Food and more
Details and pricing HERE
Alex's Lemonade Stand
1 PM – 4 PM
Plum Street Mall, Media PA (between Deals & 320 Produce)
Details HERE
Prospect Park Swim & Dive Family Bingo Night
at Interboro High School
Doors open at 5 PM
$5 per person includes Bingo Packet
Refreshments, 50/50 and over 20 prize baskets!
Sunday, June 8, 2014
Media Art & Crafts Fair
9 AM – 4 PM
on State Street and Veterans Square in Media
Raindate Sunday June 15th
Nearly 100 artists and crafters will be exhibiting
Brandywine River Museum – Free Admission Sundays
9:30 AM – 12 PM
Sunday mornings through November 23rd
Details HERE
Magical Tea Party
at Tyler Arboretum
1 PM – 2:30 PM
Pre-registration required; $9 members, $13 non-members
Details HERE
Food in Jars: Canning Workshop
2 PM
at Haverford Township Free Library
"Canning class with blogger and canning teacher, Marisa McClennan.  Learn how to can your own food and take home a jar of jam."
Registration required along with a $5 fee – Space is limited –  Details HERE
Chicken Chat
4 PM – 5 PM
at Tobin's Feed & Seed, 1176 N. Middletown Rd., Media, PA
"Do you have questions about raising healthy chicks or want to know the basics of starting a small backyard coop? Whether you are a beginner or experienced chick person, there will be something for you. Forum with knowledgeable people who can help you produce a happy, healthy flock. Please bring your questions and friends who are interested in having fresh eggs rights in their backyard. 
Giveaways, coupons, and an informative handout to take home.
REGISTRATION APPRECIATED!
Call Tobin's at 610-459-2305 to register"
This program is co-sponsored by: Media Free Library and the Middletown Free Library
Details HERE
Looking for some Delaware County Area Indoor Fun? Check out our awesome comprehensive list

HERE